Deidra VanValkenburg, Food Service Manager
Contact: 607-652-7301 Ext. 249
Welcome!
The Food Service Department plays a very important role in helping our district meet its mission statement of "being dedicated to excellence". We provide delicious, nutritious meals that energize the mind and body in accordance with the Child Nutrition Program. If you have any questions or concerns, please do not hesitate to contact me. Thank you,
Deidra VanValkenburg, Director of Food Services
Seamless Summer Options (S.S.O.)
We are pleased to inform you that Stamford Central School will be implementing The Seamless Summer Option (S.S.O.) available to schools participating in the National School Lunch and Breakfast Program for the 2022-2023 school year. All students enrolled in Stamford Central School are eligible to receive a breakfast and lunch at school at no charge to your household. Your child(ren) will be able to participate in the meal program without paying a fee.
Food Service Meals
Breakfast will be served daily from
7:45 a.m. - 8:30 a.m.
Breakfast will include choice of: Bagels/Cream Cheese, Cereal, or a Specialty each day. Each breakfast will include fruit, juice, and milk.
Lunch will be served daily from
10:55 a.m. - 12:45 p.m.
Lunch will include choice of the hot lunch of the day, or P.B.J., or a meat sandwich of the day. Each lunch will include vegetables, fruit, and milk.
Milk choices are - 1% White, FF Chocolate
State law requires that a student must choose 3 out of 5 items for lunch, and 3 out of 4 items for breakfast to qualify as a (free) meal. Fruit, juice or vegetable must be a choice, or they will need to pay for the meal.
Menu is subject to change.
Snack Milk Tickets
10 days/$5.00
Milk $0.50
This institution is an equal opportunity provider and employer.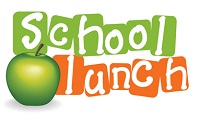 The Lunch Menu can be found under Documents, then Dining.
SUMMER FOOD SERVICE
PROGRAM
Summer Food Service Program
Stamford Central School announces its participation in the Summer Food Service Program (S.F.S.P.). Meals will be provided to all children 19 years and under without charge. Acceptance and participation requirements for the program and all activities are the same for all regardless of race, color, national origin, gender, age or disability, and there will be no discrimination in the course of meal service.
Meals will be provided at the site and times as follows:
Stamford School
Summer Camp H.E.R.E. 2024
July 1st - July 26th
Hours: T.B.D.
Breakfast and lunch can be packed together for a one time pick-up.
Parents need to notify Ms. VanValkenburg about this option at 607-652-1254.